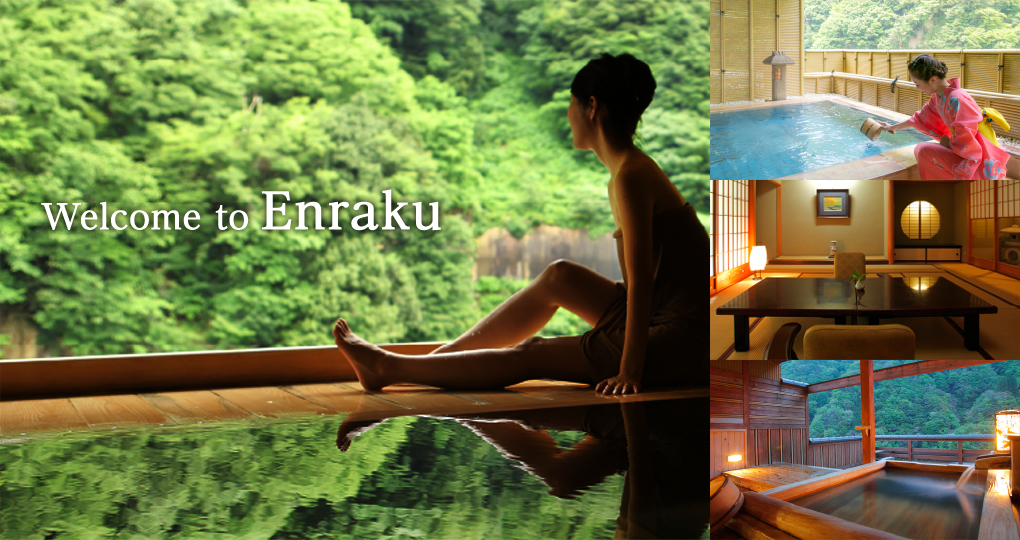 Unazuki-onsen, where you can enjoy the beauty of nature, the spectacular gorge,and the finest quality hot springs. This cultured hot spring town has hosted artists and literati since the days of old.You'll love the baths and the cuisine at Enraku, one of Unazuki-onsen's historic ryokan (Japanese style inns). Our head chef's traditional Japanese cuisine and the gorgeous view of the Kurobe River from our rotenburo (open air bath) will let you feel the real charm of a Japanese inn.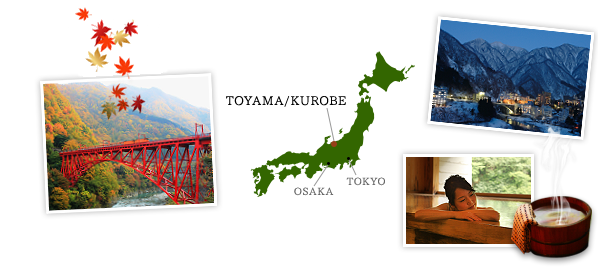 CUISINE
Above and beyond the fare typical of Japanese inns, our fine cuisine will help make your trip extraordinary. Enraku's unparalleled cuisine, passed along generation after generation, is better than ever thanks to our head chef's extraordinary skill and attention to detail. Our menu offers a sense of the seasons and a feast for the eyes and palate. You may select from a variety of courses. The earthenware that accompanies our cuisine is also carefully chosen. Depending on the course you select, it will be served with such Japanese pottery styles as oribe ware, shigaraki ware, or kutani ware. We also use pottery produced by well known authors.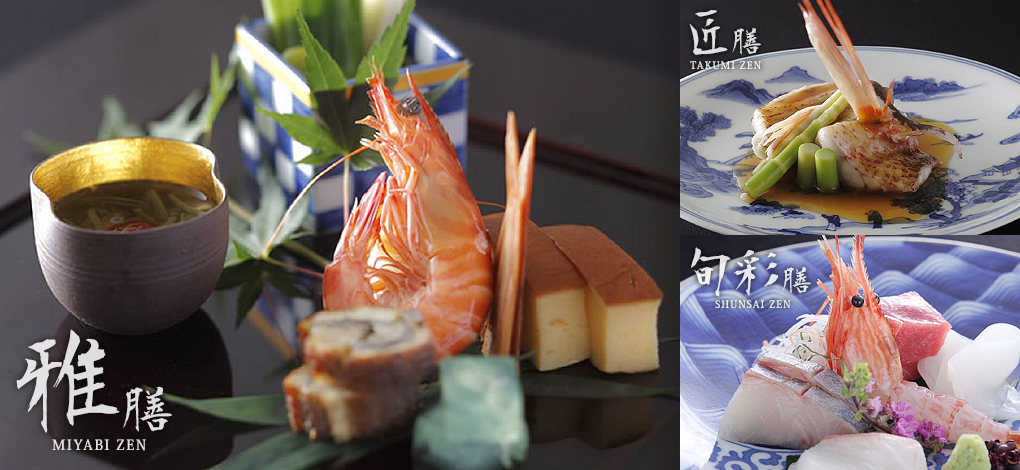 SPA
The breathtaking scenery from our hot spring is the definition of magical. With a plentiful flow of translucent water, our baths resound with Mother Nature. Since the 1600s this excellent hot spring's history has been greatly colored by the scenery of the Kurobe Gorge. We boast three kinds of baths.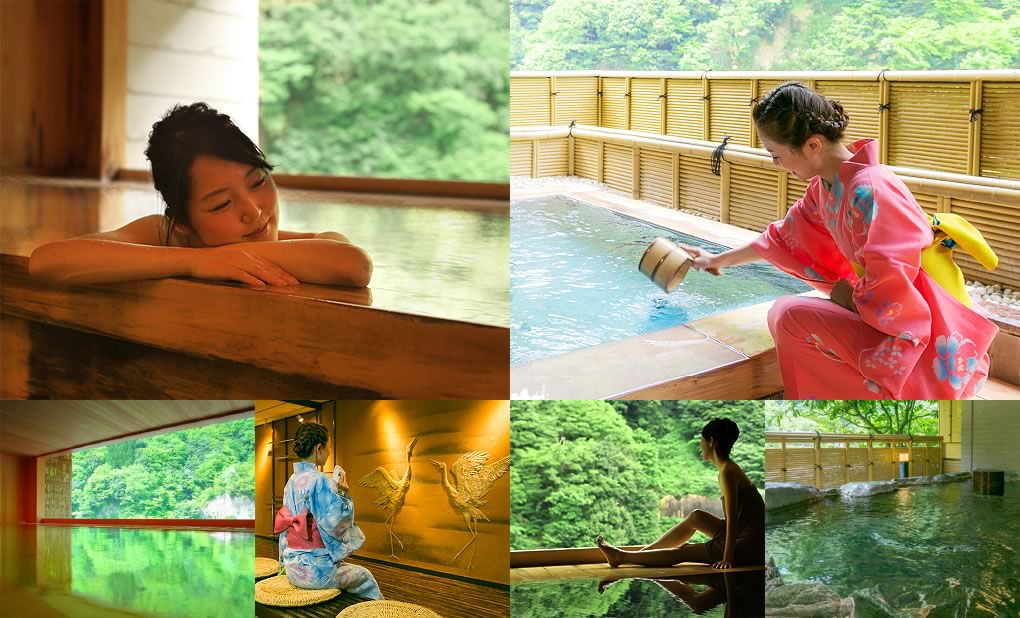 GUEST ROOM
Truly special rooms with a dedicated rotenburo (open air bath) for your exclusive use. These rooms let you experience the best of Japanese facilities and hospitality.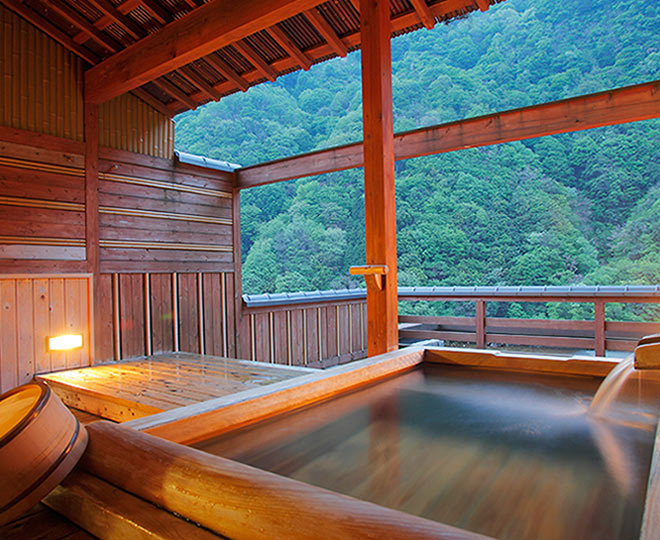 Rooms with cypress open air bath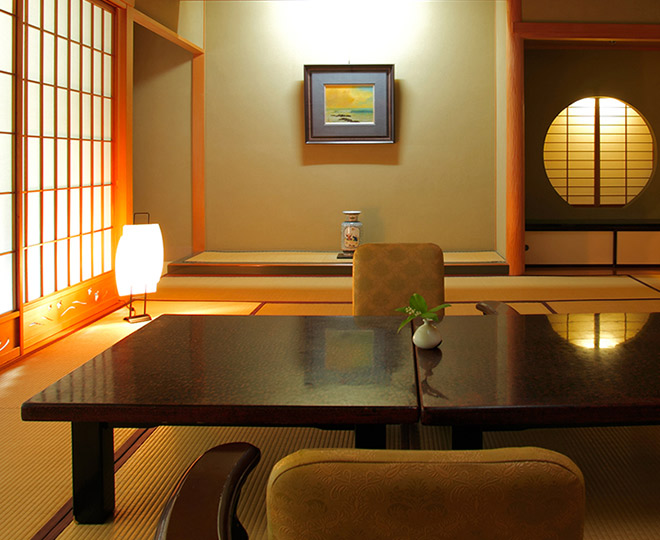 SPECIAL ROOM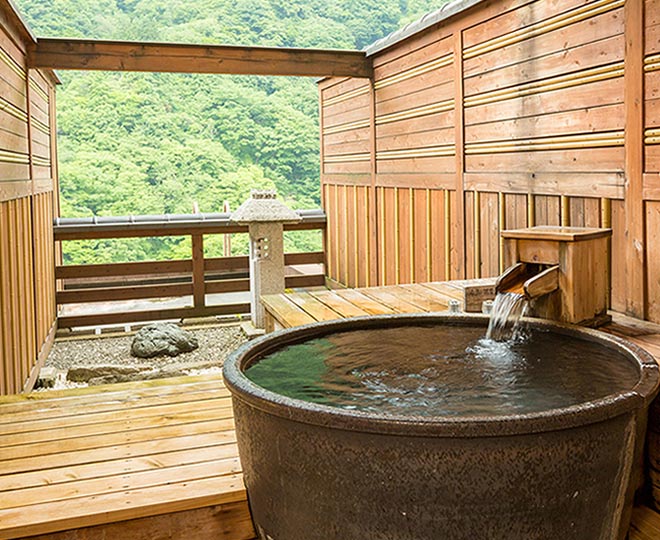 Rooms with porcelain open air bath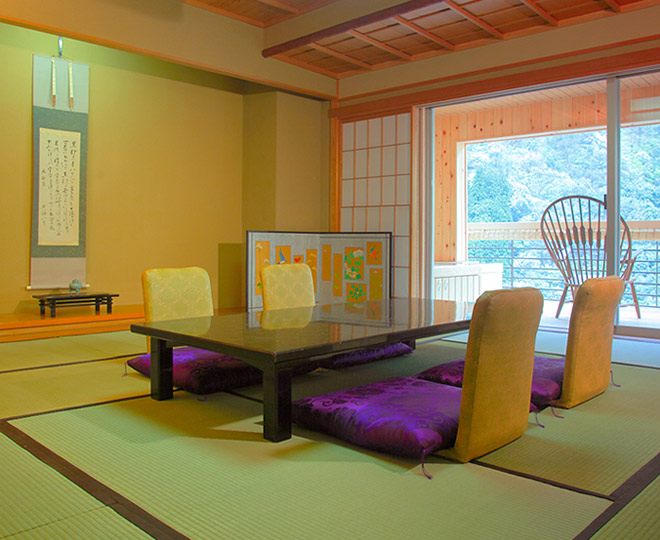 ROYAL ROOM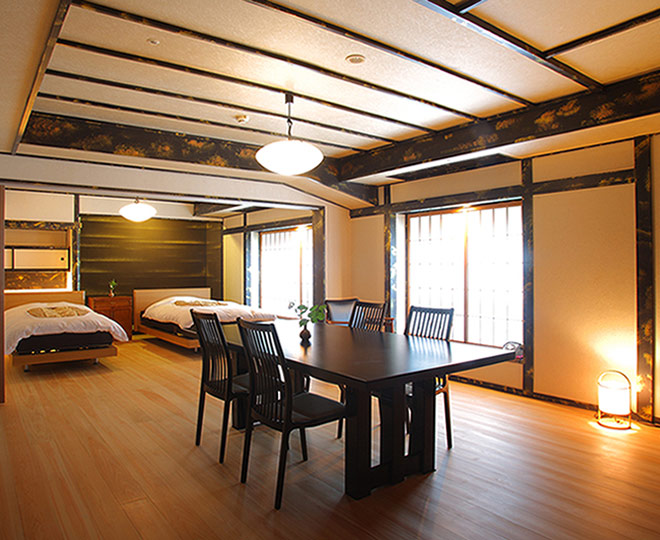 LIVING STYLE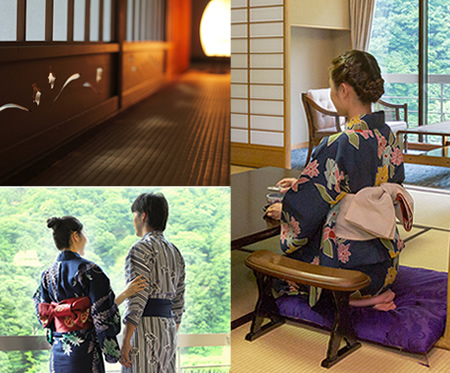 Genuine Japanese-style Inns and the Beauty of the Gorge
GUEST ROOM INFORMATION
Checkin/Checkout
Check-in 15:00 /
Check-out 10:00
Amenities
TV, telephone, bath, toilet with built-in bidet, vanitory
Accounterments
Toothbrushes, hand towels, bath towels, razors, hair dryer, yukatas
HOSPITALTY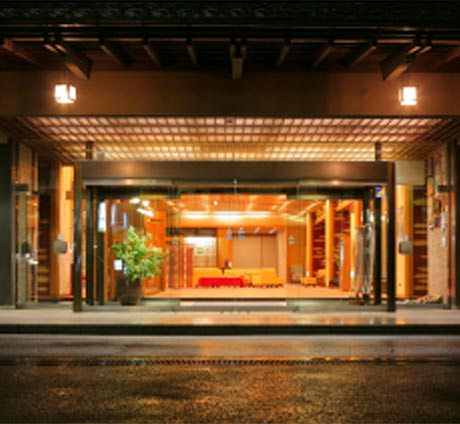 ENTRANCE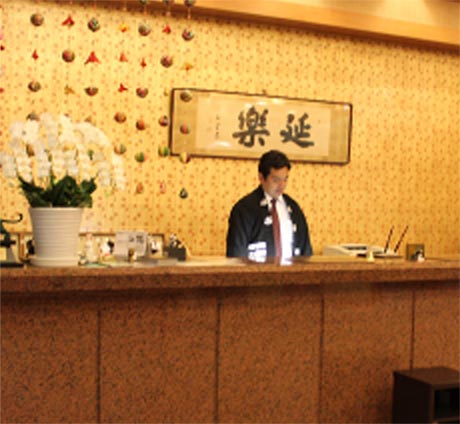 FRONT DESK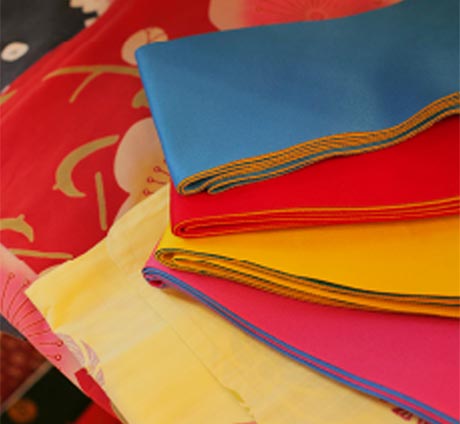 KIMONO・YUKATA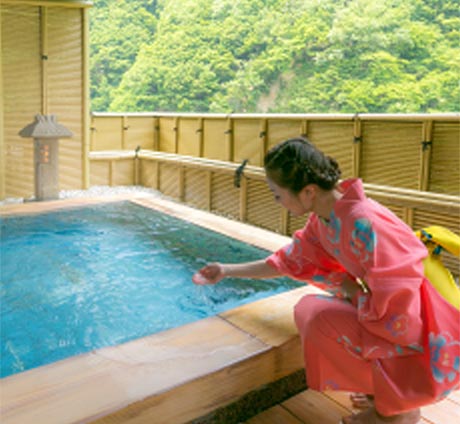 SPA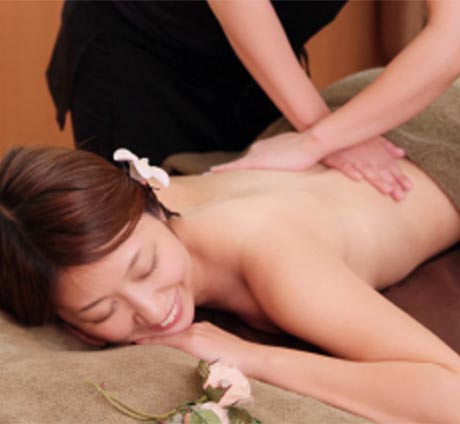 BEAUTY SALON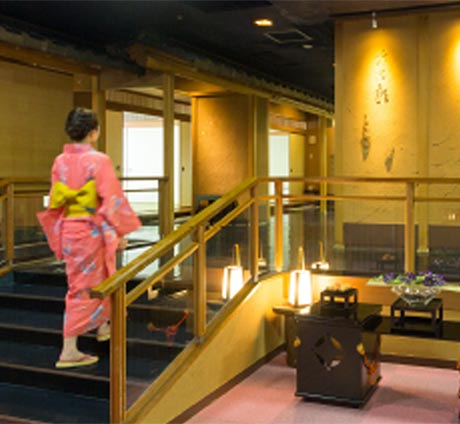 DINING ROOM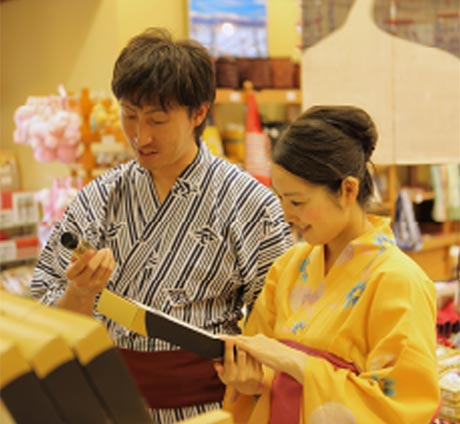 GIFT SHOP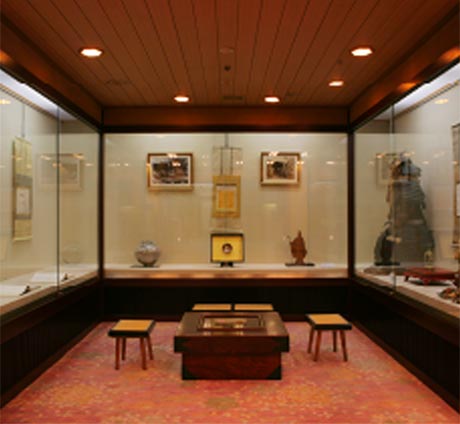 ART GALLERY
ACCESS


SIGHTSEEING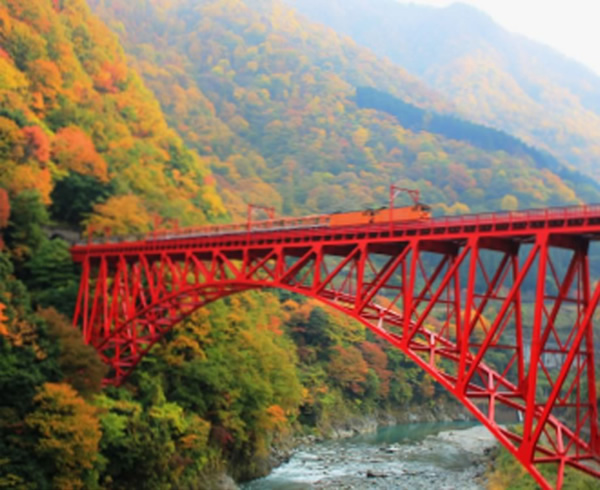 Kurobe Gorge
You'll love the unspoiled nature of the deepest V-shaped gorge in Japan. Experiencing it via a small electric trolley provides an adventure off the beaten path.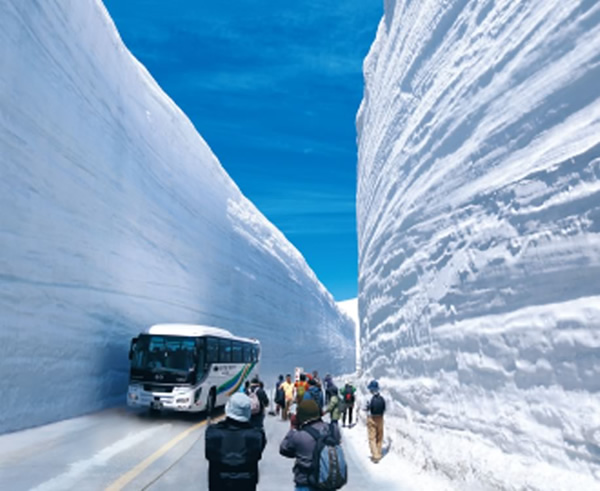 Tateyama Kurobe Alpine Rout
This world famous pass runs through the Northern Japanese Alps at an altitude of about 3000 meters. The thrill of passing through its nearly 20 meter snow canyon awaits.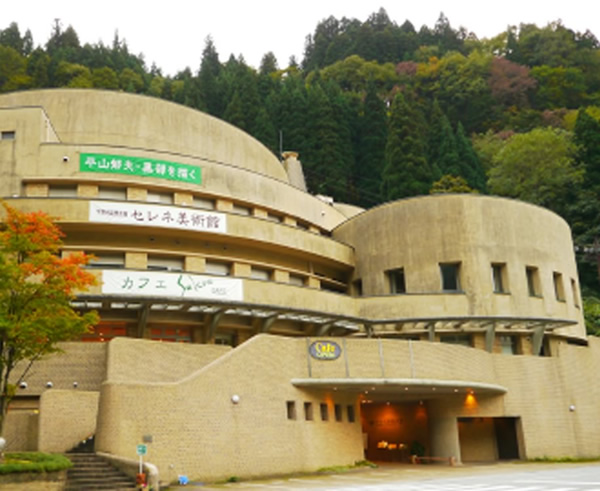 Selene Art Museum
This gallery, with works provided by many contemporary Japanese artists, takes the hidden natural wonders of the Kurobe Gorge as its theme.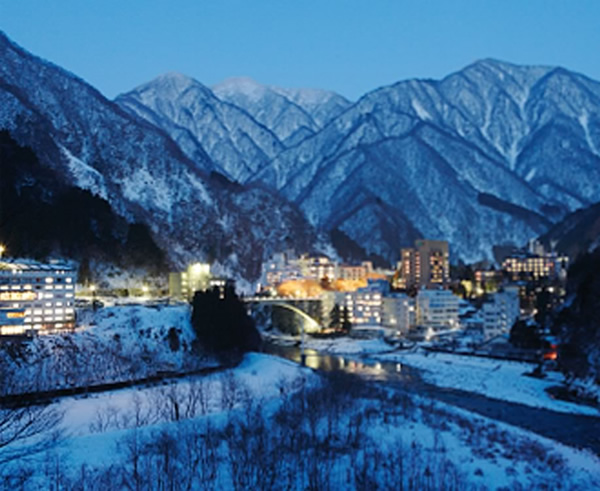 Kurobe Onsen Village
At the gateway to the Kurobe Gorge, Toyama prefecture's premier hot spring resort has historically been popular with artists and literati.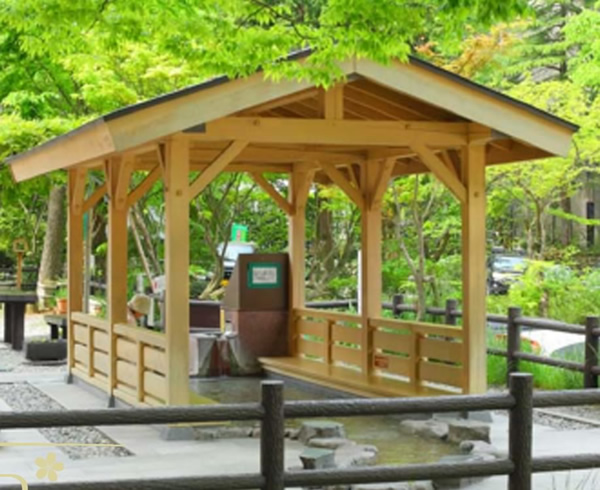 Kurobe Onsen Village Footbath
A foot onsen in the village is available for all to enjoy. Unazuki-onsen is said to have the clearest hot spring water in Japan, reminiscent of the pure flow of the Kurobe River. At over 90°C (194°F ) at the source, it heats the body through to the core. It's simple, alkaline properties are gentle on the skin.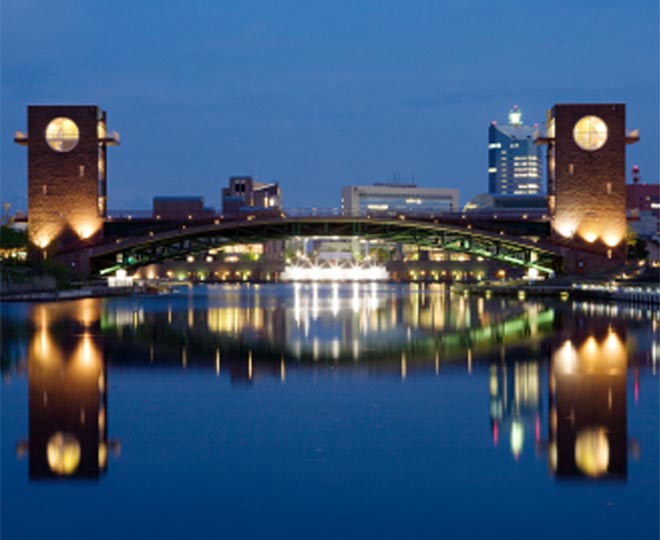 Toyama's Kansui Park
It has a large lawn that's popular with young and old alike. Its Starbucks, the most beautiful in the world, has won an award for best store design.
Toyama Prefectural Museum of Art and Design will be opened at the new building on 26th of Aug 2017.You can enjoy designs such as architecture, logo, uniforms and playground equipment created by special creators.
SEASONS
SPRING
Just as the trees of the valley are starting to bud, you can take part in such popular activities as visiting Mt. Tateyama's snow corridor, or riding a nearby electric trolley.
Firefly squid is a popular and delicious dish that heralds the spring.
SUMMER
Enjoy active sightseeing in the heart of nature with the summer sun glistening on the surface of the Kurobe River. Japanese glass shrimp, known as "Toyama Bay Jewels," are delicious this time of year.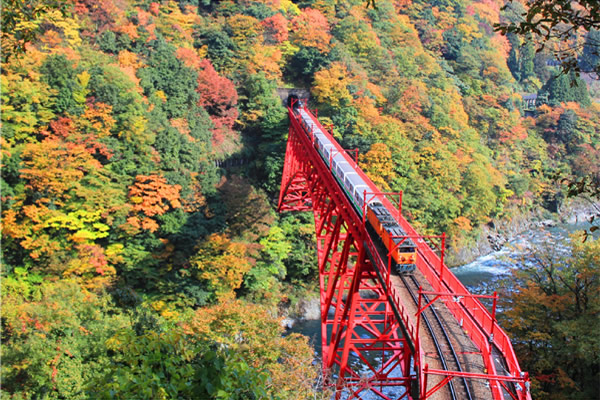 AUTUMN
This is the best season for strolls and trekking, when the crimson and amber of the fall forest contrasts beautifully with the Kurobe River.
Enjoy delicious crab and cuisine that highlights the autumn harvest.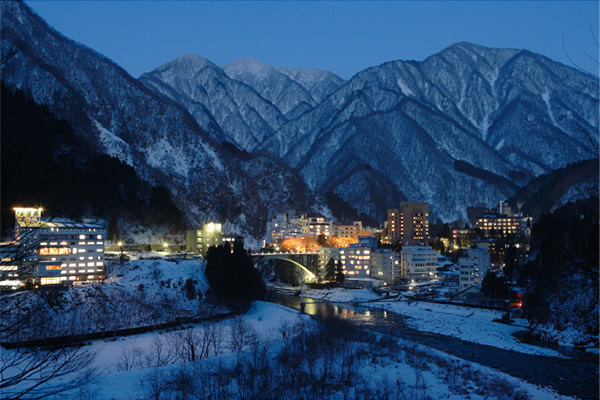 WINTER
A season for viewing the snowy landscape and scenic valley from one of our open air baths.
Activities such as skiing are also available.
This is the time of year when shellfish from the Japan Sea are at their most delicious.
FAQ
Credit card or you can use?
We accept payment by credit card or cash (Japanese yen)
Does your staff speak languages besides Japanese?
We have English speaking staff at the front desk.
Can you pick is?
We offer a pick up / drop off service for Unazuki-onsen Station. We cannot offer transport to / from other locations.